Bring Your Own Device (BYOD) is one strategy towards flexible learning environments that we recognise maximises learning potential. We want to give Kurnai College students the chance to use their portable technology at school as a learning tool. The device needs to be treated as the main form of resource material for our students.
For more detailed information on minimum requirements including iOS info please view the College's ICT Policy
MINIMUM TECHNICAL SPECIFICATIONS REQUIRED:
| | |
| --- | --- |
| Wireless | Devices supporting dual band wireless 802.11 n/ac |
| Battery | At least 8 hours |
| Screen Size | A screen size of at least 10 inches (14 inches if in Art/Media electives) |
| Hard Drive | At least 128 GB SSD (240GB if in Art/Media electives) |
Operating System Requirements
Windows Laptop, Netbook,Tablet:  Windows 10 v1703 and above.
Note: Pleasure ensure if purchasing a Windows device it does not have " Windows 10s " as this has limited functionaly, and the inabilty to install the College's provided Office365 suite and Wireless verification certificates.
Android Devices: Version 6 and above
Apple devies ( not including Mac's ): iOS 11 and above
Apple MacBook: MacOS 10.11 and above
Chromebook: Any
How do I purchase?
Parents have a number of options available and we have put together a number of purchasing portals that will simplify the device selection process.
The School Locker
The School Locker can deliver support for schools and students, and provides a large range of products and services.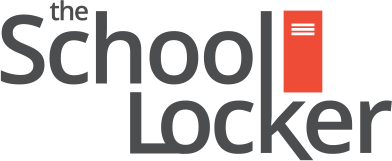 Website: https://theschoollocker.com.au/schools/kurnai-college/technology
LWT

Website: www.kurnai.orderportal.com.au
JB Hi-Fi Solutions
Beginning in 2016, JB have helped supply a number of devices to our parents at a discounted price

Website: www.jbeducation.com.au/byod
School Code: KC2020
We offer Finance Support
The College provides support for the purchase of BYOD through Centerpay. Anyone getting payments through Centrelink can sign up to have fortnightly amounts paid to the school. The College will purchase the device and let families pay it off over time. Please contact your child's campus office for more information.